Yeah!! I love blogging awards!! I am very flattered and excited to have been given this award!! There are so many wonderful new blogs out there and having this support from you feels wonderful. Thank you!
Here are the rules...
1. Thank the person who nominated you with a link back to them. A HUGE thank you to:
Christina
Sandy

Sandra
and Kristy
You are all amazing bloggers and I am so grateful to have you as blogging friends!
2. Tell seven things about you
a. I love animals of every kind. I have a sweet cat named Koby and two dogs named Bella and Kai. They are my "children" since I don't have kids of my own.
b. I LOVE history, especially books on the Civil War era and about Native American Indian history. I was a history major in college before I became an El. Ed. major...now reading history is my hobby...
c. I used to have a huge fear of death, until my Dad passed away three years ago. Now I don't fear it any more. My Dad's passing taught me so much about life and death and I am a firm believer that life continues after we die.
d. Umm....ok I don't know anything more to say... I love the color pink...I love polka dots!
e. I have an obsession with buying books, stationary, journals and anything paper related!
f. I am a night person...and a sleeper-inner.
g. Jimmy Fallon cracks me up to no end! ha ha!! I love ending the day with a good laugh with Jimmy!
3. Pass this award on to 15 new blogs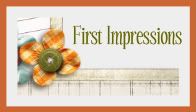 Go check all these wonderful blogs out!
There is only Love,
Rebecca