You are not going to want to miss out on this one! I've gotten together with some of your favorite blogging buddies out there and we've put our heads together to create a Holiday Cheer Give Away worth cheering about!!
Kristin from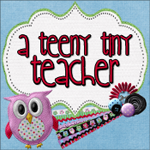 Jennifer from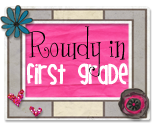 Caitlin from
and ME, are giving away the following:
a $10.00 gift card from Target from Kristin
And a Winter Packet from Jennifer, Caitlin and me!
To Enter Please Give a Big Cheer as you:
1. Leave a comment letting me know you follow all four of our blogs
2. Leave a comment letting me know you follow
Caitlin
,
Jennifer
and
me
on TpT or Teacher's Notebook. (Kristin doesn't have one yet.)
3. Leave a comment sharing your favorite winter activity you do in your class.
(Please limit your entries to 3, one entry for #1, one entry for #2, and one entry for #3)
We are sooooo excited for this give away and we hope you are, too!
The Winner will be chosen on Monday, December 5th!
Thanks!
And remember....if it's not LOVE, it's crap! =)
Rebecca